TOP

navigate_next 【Aqua Wedding】Kouri Island Sunset Plan
【Aqua Wedding】Kouri Island Sunset Plan
Capture a mesmerizing sunset against the backdrop of Kouri Island. Create a memorable photo that showcases a unique side of Kouri Island, different from its daytime charm. We also offer the option of capturing beautiful moments in your lovely accommodation.

Sunset Plan starts from 5:00 PM onwards and is subject to weather conditions. Please note that availability may vary.

【Plan】Sunset Plan
【Location】Kouri Island
【Photo】100 shots (land/water)
【Data】All photo data provided
【Dress&Tuxedo】One outfit each
【Hair&Make】Hair and makeup for bride and groom
【Accessories】Bouquet, accessories, veil
【Transportation】Car

For beach and underwater weddings and photos, visit Blanche Beach Aqua Wedding Photo Salon in Sesoko Island, Okinawa. We offer beach, scenic, and sunset photography capturing the beauty of each island. Experience the extraordinary treasures of Japan's natural wonders in Okinawa and express yourselves fully, leaving behind beautifully preserved memories. Our high-quality Aqua Wedding photo plan encompasses skilled camera techniques and our staff's sensibility.

- About the shoot -
【Regarding Sesoko Island】
※Additional photos can be arranged at an extra cost.
※Meeting point and transportation will be discussed based on the location, plan, and weather conditions.
Basic Charge: ¥198,000

Tag: ビーチフォト サンセットフォト サンセット ブランシェビーチ ビーチ ビーチ撮影 ロケーション ロケーションフォト ロケフォト ロケーション撮影 古宇利島 水中撮影 水中フォト 冲绳 水下摄影 冲绳婚纱照 海滩拍摄 照片婚礼 外景拍摄 沖繩 水下攝影 沖繩婚紗照 海灘拍攝 照片婚禮 外景拍攝 Kourijima Kouri Island OkinawaWedding okinawa
---
Options
▼

Main Island Okinawa Optional Services
Available Days
Click (or tap) the day to reserve this plan you want.
※本サイトでは仮予約のみを受け付けております。ご予約いただいた後、メールやお電話等で調整しご予約が確定した後にクレジットカードにてお支払いいただきます。
Available Cards: Visa, MasterCard, JCB, American Express, Diners
¥

available for reservation(vacant)
✕

reservations not accepted
Terms of use
<Regarding Photography in Main Island, Sesoko Island, Sunayama Island, Ie Island, and Zamami Island>
* Underwater photography is conducted under the supervision of specialized instructors to ensure safety.
* Additional fees may apply for dives deeper than 2 meters. Please inquire for details.
* It is possible to add extra photos for an additional charge.
* The meeting point and transportation method will be determined based on the shooting location, plan, and weather conditions on the day. Please consult with us.
* In the event of cancellation by the customer, cancellation fees will apply: 100% on the day, 50% up to 1 week in advance, 10% up to 1 month in advance.
* Underwater photography is available from May to October due to water temperature.
(It is possible to arrange outside of these months, but the time for underwater activities may be limited due to colder water temperatures.)
* In the event of cancellation due to weather conditions, the deposit will be carried over as a reservation fee for the next booking. Refunds are not available. Please understand and acknowledge this.

<Regarding Photography in Miyakojima>
* Photography will be conducted in locations where you can stand with safety precautions in mind.
* Additional fees and consultation are required for dives deeper than 2 meters.
* A deposit is required to finalize the contract. (The deposit will be applied to the plan fee at a later date.)
* It is possible to add extra photos for an additional fee.
* The shooting will take place between 9:00 and 15:00 to accommodate a full-day schedule.
* During peak seasons, shooting may be scheduled either in the morning or afternoon.
* In the event of cancellation by the customer, cancellation fees will apply: 100% on the day, 50% up to 1 week in advance, 10% up to 1 month in advance.
* Underwater photography is primarily available from May to October due to water temperature.
(It is possible to arrange outside of these months, but the time for underwater activities may be limited due to colder water temperatures.)
* In the event of cancellation due to weather conditions, the deposit will be carried over as a reservation fee for the next booking. Refunds are not available. Please understand and acknowledge this.

Miyakojima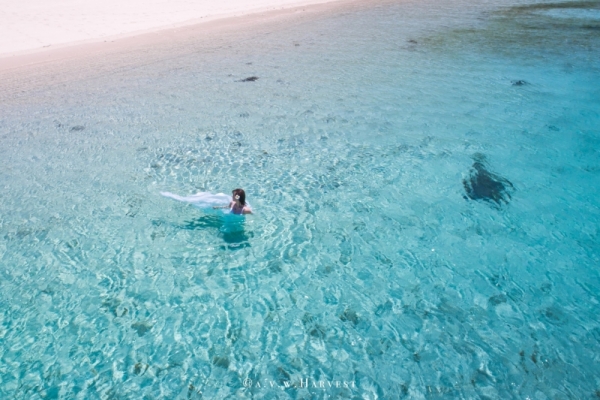 Miyakojima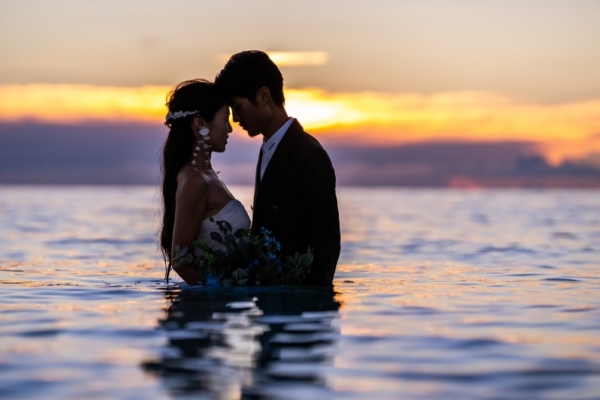 Okinawa Mainland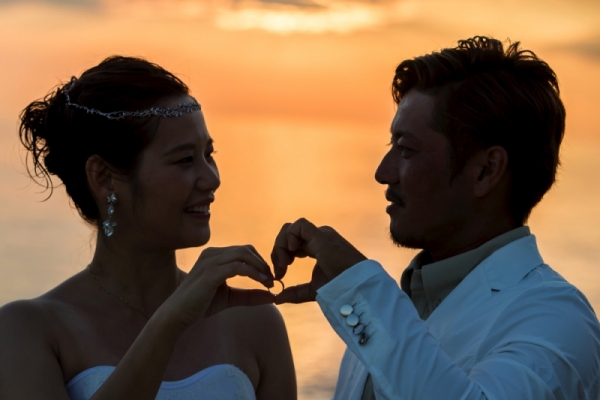 Check availabilitysearch