Same day Dress fitting and photo plan. Chapel and beach photo.
Dress fitting and photo shoot in same day.
Pickable church(St.Andrew's Chapel or Quatre Ange)
*In case of rain, Beach photoshoot may not be averrable.

Choose dress , Tuxedo and Accessory's (Shoes・veil)
Artificial flower bouquet & bootonia.
Also include bride's Hair and makeup, extra staff to help out.200 photo data,
down loadable in JPG format. Chaple rental fee.

Flow of the 1 day photo shoot.
(Dress fitting and photo shoot on same dayplan. )
Set the date and time.
Come to An deux fie on selected date and
time. For dress fitting and photo shoot.
Please take Taxi or come with rental car.
We do have customer parking space.
Dress and Tuxedo fitting.
Dressing, Hair makeup, Makeup
Drive to the location with our car and staff
Photo shoot
Drive back to An deux fie, undress and Done.
Basic Charge: ¥156,600 ~ ¥172,800

Tag: チャペルフォト セントアンドリュースチャペル カトル・アンジュ 中国 台湾 香港 ビーチフォト アンドゥフィーウェディング フォトウェディング
---
Options
---
Available Days
Click (or tap) the day to reserve this plan you want.
※本サイトでは仮予約のみを受け付けております。ご予約いただいた後、メールやお電話等で調整しご予約が確定した後にクレジットカードにてお支払いいただきます。
Available Cards: Visa, MasterCard, JCB, American Express, Diners
沖縄本島
沖縄本島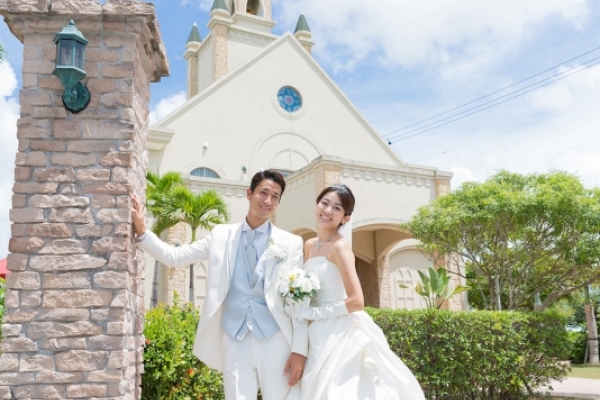 チャペル&ビーチフォトフルパッケージプラン
[ an deux fie Wedding ]
チャペルでの撮影とビーチでの撮影、アルバムもムービーもそろったオールインワンパッケージプラン。
¥216,000 ~ ¥232,200
沖縄本島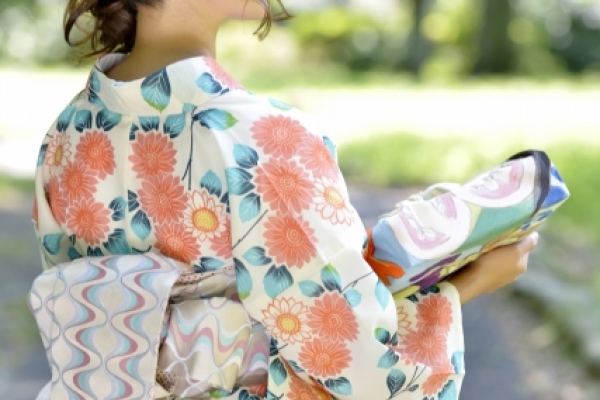 Furisode Rental for ladys(Long sleeved kimono)
[ an deux fie Wedding ]
Rental Japanese Yukata dress and Okinawa traditional dress. This rental plan includes service to help you dress. You c...
¥21,600 ~ ¥27,000
Check availabilitysearch