TOP

navigate_next 〈Campaign price〉Kokusai do-ri plan ( 20cuts / 30min)
〈Campaign price〉Kokusai do-ri plan ( 20cuts / 30min)
You can get memorable photos while sightseeing in Okinawa♬
We recommend our plans for couple, girls trip, family trip and solo trip too!

[Regular price] 30,000 yen → [Campaign price] 20,000 yen (tax included)

【What is included】
・Shooting time :Within 30 minutes
・Data delivery : 20 cuts
・Shooting application fees

【The day of the shooting & Data delivery】
1. Meet up the photographer at the shooting location.
2. The edited photo data will be sent by email in 14 days.
3.If you wish to enter a restaurant or souvenir shop to shot, the photographer will ask for the permission.

☆You can also request a photo shoot of you shopping or walking at your favorite restaurant or shop.

【Rental wear option "Kariyushi"】
"Kariyushi" is an original shirt of okinawa.
We have a coupon code of 10%OFF CODE = " ANS " for your rental!
Please check the option box below "Rental option of Kariyushi Shirt" for more details.
(Rental fees will be charged separately on another website)


* Please feel free to ask about posing.
* Non refundable in case of time is left.
* When taking photos inside any shops, the photographer will get permission to shop and restaurants.
Basic Charge: ¥20,000

Tag: 私服 私服フォト ainowa限定 ロケーションフォト 国際通り 街フォト 沖縄 観光 子連れ カップルフォト ファミリーフォト 直前予約可
---
Options
▼

Additional location

You can add your favorite shooting locations.

Add 1 location (1hour) / +¥15,000

▼

Additional cuts

You can get 20 more cuts.
It can be added only at the same location.


▼

Rental option of Kariyushi shir ( Coupon : 10%OFF )

The Kariyushi shirt (かりゆしウェア, kariyushi wear) is a style of dress shirt originating in Okinawa. The shirts are similar to aloha shirts, printed, mostly short-sleeved, and collared. It is very convenient that you can wear as casual, informal wear, or as dress wear.
Coupon Code = " ANS " with 10%OFF for your rental!

【Rental】Kariyushi shirt / +¥0 info

▼

Option for selection a photographer

This option is not applying for foreigners.
We will choose an English-speaking photographer for you.
Available Days
Click (or tap) the day to reserve this plan you want.
※本サイトでは仮予約のみを受け付けております。ご予約いただいた後、メールやお電話等で調整しご予約が確定した後にクレジットカードにてお支払いいただきます。
Available Cards: Visa, MasterCard, JCB, American Express, Diners
¥

available for reservation(vacant)
✕

reservations not accepted
Terms of use
【Cancellation Policy】

No cancellation fee will be charged if you contact us 3 days in advance.
Please note that 100% cancellation fee will be charged if it is within 3 days from the day.
*Please let us know at least 3 days in advance if you would like to change the schedule.

If we decide that we cannot shoot due to bad weather, we will give you a full refund.

Okinawa Mainland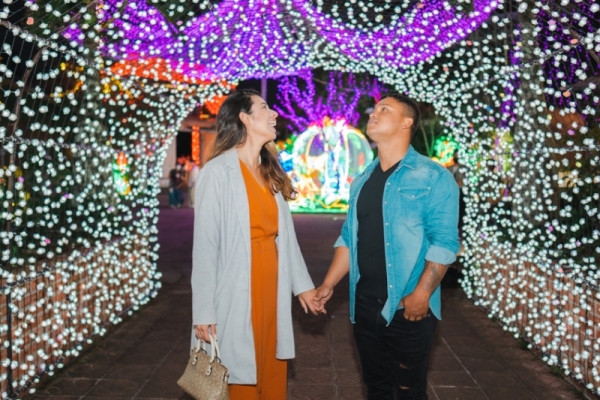 Okinawa Mainland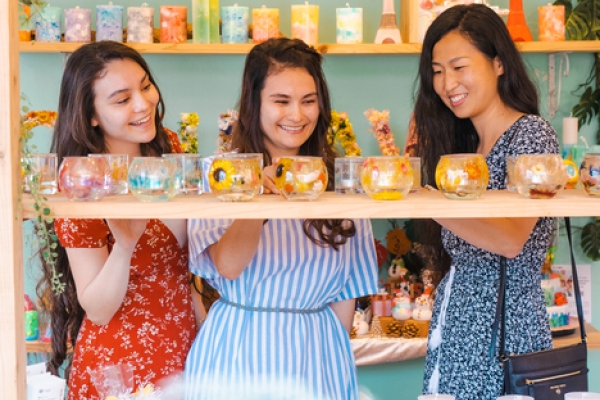 Okinawa Mainland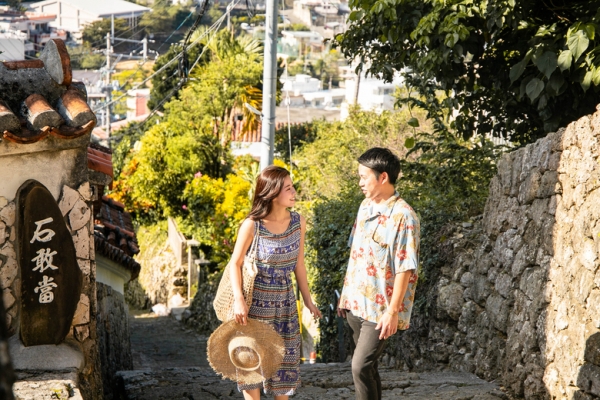 Check availabilitysearch