TOP

navigate_next Original Water-In wedding photo plan with hand-made luminous shell accessories
Original Water-In wedding photo plan with hand-made luminous shell accessories
This plan includes;
Luminous accessaries : Hand-made accessaries designed by designer living in Ishigaki
- Earrings, necklace, barrette

Marine Photo Wedding
- Meeting & fitting (a day before shooting)
- A hair and make-up for a bride
- Photo shooting and transportation (Shooting day)
- Dress & Suit
- A bouquet & heir piece
- Shooting permission
- At least 70 cuts which selected & retouched
- English speaking staff

* Our phots are all retouched and it remains in your lifetime memories.
* Shooting location would be decided by the wether and wind condition on the day.
* We value communication with clients and decide a location and photo image through communication. Therefore please register at least a month in advance.
* In consideration of typhoons, etc., we recommend that scheduling your visit at least 3 nights, including spare days. Spare day can be chosen at the optional plan.
* Please be aware that underwater shooting might be with danger, therefore your swimming ability would be important and affected for shooting. We will decide how far we shoot after hearing from you.
Basic Charge: ¥215,000

Tag: ロケーションフォト ビーチ ビーチフォト 石垣 石垣島 夜光貝 レンタルアクセサリー 夜光貝アクセサリー ainowa限定 水中フォト 水中ウェディング オーシャンウェディング おしゃれ
---
Options
▼

Options

We provide various option menu for you shooting. The boat cruising option makes it possible to shoot at the famous "Phantom Island" in Ishigaki.
Available Days
Click (or tap) the day to reserve this plan you want.
※本サイトでは仮予約のみを受け付けております。ご予約いただいた後、メールやお電話等で調整しご予約が確定した後にクレジットカードにてお支払いいただきます。
Available Cards: Visa, MasterCard, JCB, American Express, Diners
¥

available for reservation(vacant)
✕

reservations not accepted
石垣島・八重山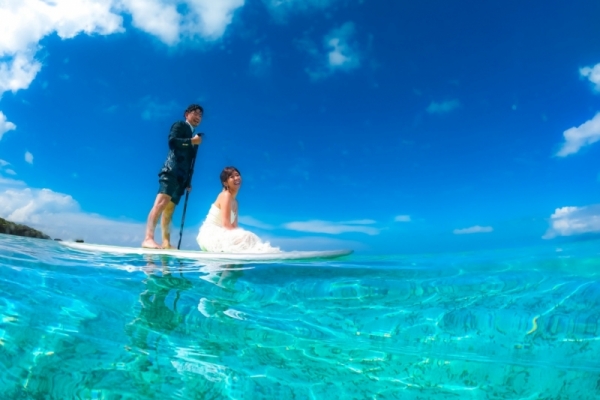 石垣島・八重山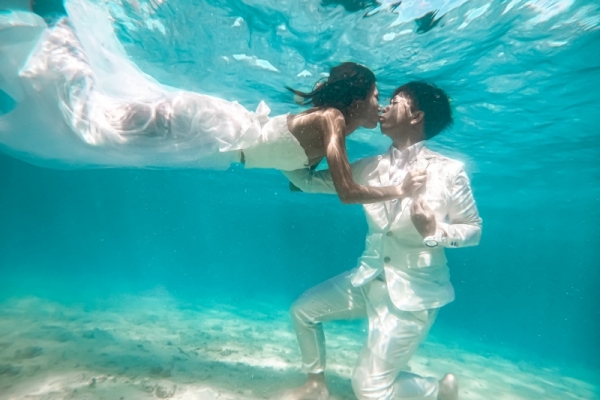 Check availabilitysearch